Overview
Which information do we collect?
This is how we use your data
Information shared with a third party
Your rights
Other important information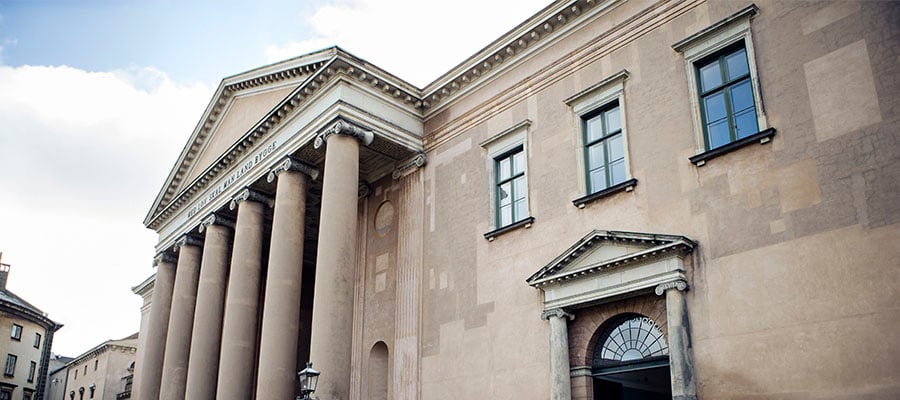 Data controller
Karnov Group is the data controller of the personal data which is collected and processed when you use our services. This is due to the fact that it is necessary for Karnov Group to collect data in order to make available these services to you as a user of our services.
Services covered by this policy
This policy applies to all law packages in Karnov Group's service Karnov Online, including Mini, Classic, Plus and Total, and stand-alone purchases. This policy also applies to packages Tax & Financial Statements, including Basis, Plus and Total, and stand-alone purchases. Finally, this policy also applies to electronic dictionaries under the Online Library.
Acceptance of this policy
If you use our services, you accept this Data Protection Policy and our Cookie policy. If you use our services, you accept these terms for collection, use and sharing of your personal data under this Data Protection Policy (which includes our Cookie policy and other documents to which reference is made in this Data Protection Policy. The Cookie policy describes the use of cookies and similar technologies.) and you accept the user consent. You will be presented to the user consent the first time you log on Karnov Online.
Hvis du bruger vores tjenester, accepterer du disse vilkår for indsamling, brug og deling af dine personlige data i henhold til denne Databeskyttelsespolitik (som omfatter vores Politik for cookies og andre dokumenter, der henvises til i denne databeskyttelsespolitik. Politikken for cookies beskriver brugen af cookies og lignende teknologier.) og accepterer Brugersamtykket. Brugersamtykket bliver du præsenteret for, første gang du logger på Karnov Online.
Changes
We may change this Data Protection Policy, and if we make material changes, we will inform you through our services or in other ways so that you have the option of reviewing the changes before they enter into force. If you do not want to accept the changes, you can terminate your access under your subscription agreement. Your continued use of our services after we have published or sent a notification about our changes to this Data Protection Policy, means that you accept the updated Data Protection Policy.
1. The information we collect
1.1 Information that you provide us with
Registration
You provide us with data to open an account with us.
Once you create a user profile at Karnov Online, you provide us with some information about you, typically name, e-mail address and a password.
Professional interests
With Karnov Online, you have the possibility of monitoring acts on a section level and collect your work in folders. They are coupled with your profile.
In addition, you have the possibility of choosing which professional subjects you are interested in.
Notes
In the services of Karnov Group you have the option of adding your own notes for law texts, legislative history, judgments etc. We do not require that any personal data is entered in these fields.
1.2 Information from an employer
When your employer buys a payment service for you, which you can use in your work, we may receive data about you.
An employer (or another person or unit purchasing our services for your use) can provide us with information about their employees or sub-suppliers that use these services. Thus, we may receive information about your field of work, your title and the IP address from which you are expected to access the service from.
1.3 Use of services
We log your visits and your use of our services.
We log user data when you visit or otherwise use our services, including our websites, app and platform technology, e.g. when you view or click on a document or make a search. We use logins, cookies, unit information and internet protocol addresses ("IP addresses") to identify you and log your use.
1.4 Cookies and other similar technologies
We collect data by means of cookies and similar technologies.
As elaborated on in our Cookie policy, we use cookies and similar technologies. You can check the use of cookies through your browser settings and other tools.
1.5 Your device
We receive data from your units and network.
When you visit or leave our services (including our plugins or cookies or similar technologies on third-party websites), we receive the web address of both the website from which you came and the website you proceed to. We also receive information about your IP address, proxy server, operating system, web browser and add-ons, device ID and functions and/or ISP.
1.6 Miscellaneous
We constantly improve our services, and that means that we obtain new data on an ongoing basis and create new use for the data.
Our services are dynamic, and we often launch new functions that can require collection of new information. If we collect new personal data or use your personal data for other purposes, we will inform you, and to the extent relevant we will also change this Data Protection Policy.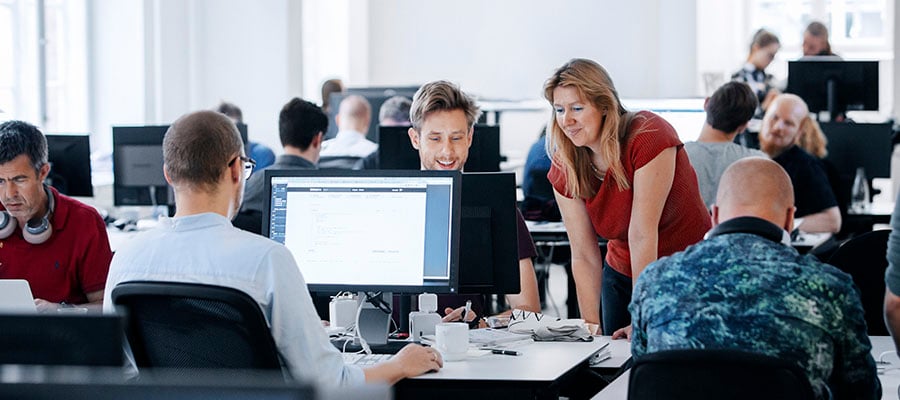 2. This is how we use your data
We use your data to provide, support, adapt and develop our services.
How we use your personal data depends on which services you use and how you use these services. We use the data we have about you to deliver, support, adapt our services and make them available in such a way that is relevant and useful to you.
2.1 Services
Access to our services
We use your registered data to confirm your identity and allow access to our services:
Karnov Online
Our services give you access to Scandinavia's largest and most efficient legal search engine. You get access to constantly updated and consolidated legislation, the legislative history at act and section level, all important judgments and decisions, complete notes and links to all relevant sources and documents in one place.
Create your own Karnov
There are many possibilities of personal adaptation of your Karnov Online. This helps you be prepared as much as possible, including monitoring of acts at section level, own deletions and notes and collecting your work in folders.
2.2 Communication
We can communicate with you through e-mails, e.g. about the availability of our services, security or other service communication. It can be e-mails about how to use the services, updates and reminders. You can always change your communication preferences. Please note that you cannot opt out of service messages from us, including notifications about security and legal subjects.
2.3 Advertising
Preferred advertisements
The professional interests that you have indicated influence the jobs and courses that are shown to you on the front page of Karnov Online.
2.4 Marketing
We promote our services to you and others.
We use data and contents about users for invitations and communication that promote our services. We only send marketing information to you if you have consented to this. Service information about the availability of the services or new contents of the products to which you have access is sent to you when relevant to your use of our solutions.
2.5 Development of services and research
We develop our services and carry out research.
Development of services
We use data to carry out research for further development of our services to be able to provide you and others with a better, more intuitive and adapted experience and increase the engagement in relation to our services.
Surveys
We and others conduct surveys through our services. You are not obliged to respond to surveys, and you have the possibility of considering the information you give to us. You can opt out of invitations for surveys.
2.6 Customer support
We use data to assist you and solve problems.
We use the data (which can include your communication with us) necessary to examine, answer and respond to complaints with the service (e.g. errors).
2.7 Statistics
We use data to generate data sets.
We use your information to produce aggregated data sets in which it is no longer possible to identify you. We may e.g. use your data to generate statistics about our users, their professions or industry, number of advertisements delivered or clicked, or the demographic distribution of visitors to a website.
2.8 Security and examinations
We use data for examinations, security and to prevent fraud.
We use your data (including your communication with us) if we think that it is necessary for security reasons or to investigate into potential fraud or other violations of our user agreement or this Data Protection Policy and/or attempts to harm our members or visitors.
3. How we share information with third parties
3.1 Our services
Your profile is visible to your employer
Your profile is visible to your employer. We give your employer access to information about how you use the services made available for your work and related information. This information can concern the products and functions you use and how often you use them. We do not show your personal monitoring, notes or deletions in Karnov Online to your employer.
3.2 Archiving of communication
Customer service
Your e-mail communication with Karnov Group's customer service will be archived for the purpose of any future complaints from you or your employer.
Feedback
We retain the feedback that you have given us through the feedback button on Karnov Online. Your feedback will be anonymised in connection with the deletion of data.
Ask the expert
Through Karnov Online, you also have access to ask a question to one of our experts. This communication will also be anonymised in connection with the deletion of data.
3.3. Service providers
We can use others to assist us with our services.
We use suppliers to maintain our systems, analyse data, editing, payments, combating fraud, marketing and development. These suppliers have access to your data to an extent suitable to perform these tasks on our behalf, and they are under an obligation not to disclose the information or use it for other purposes.
3.4 Mandatory disclosure
We may have to share your information when we deem it required by law, or to protect you, your security and your rights.
We may have to disclose information about you when required by law, claim form or other legal procedures, or if we have an assumption that it is necessary to disclose the data in order to (1) investigate, prevent or respond to suspected or actual unlawful activities or to help public authorities, (2) enforce our agreements with you, (3) protect the security or integrity of our service. We inform our members about legal requirements on the disclosure of their personal data unless the legislation or a court order so prohibits.
3.5 Change of management or sale
We may share your information if our business is sold, but the information will still be used in accordance with this Data Protection Policy.
We may also share your personal data as part of a sale, a merger or change of management, or in the preparation thereof. Another unit that acquires us or part of our business is entitled to continue using your data, but only in a way in accordance with this Data Protection Policy unless you are informed otherwise.
4. Retention period
4.1. Data retention
We keep most of your personal data for as long as your account is open and for up to five years.
We store the personal data you have provided in connection with your use of the services of Karnov Group. We keep your data for up to five years after termination of the cooperation, in compliance with our user consent.
4.2 Closing of online access
We keep some of your data even if you close your online access.
We keep your personal data, even when you have closed your account if necessary to comply with our legal obligations (including requests from official authorities), comply with laws and provisions, solve disputes, maintain security, prevent fraud and abuse, enforce our user agreement or accommodate your request to opt out of further notifications from us.
5. Your rights
5.1 Right to access to and control your personal data
You may get access to or delete your personal data.
You can get further information about the personal data which we keep and process about you by contacting us at kundeservice@karnovgroup.com..
In addition, you can always object to Karnov Group's processing of your personal data and request rectification or erasure of your personal data. If you want to protest against the processing of your personal data, or if you want to have your personal data rectified or erased, contact us at kundeservice@karnovgroup.com. with a notification to that effect.
If you want to file a complaint about Karnov Group's processing of your personal data, you can contact the Danish Data Protection Agency.
Please note that we will not be able to offer our services if the required data described in section 2 is deleted.
6. Other important information
6.1. Security
We monitor and attempt to prevent security breaches. You should use the security functions available on our services.
Security measures
Karnov Group has technical and organisational security measures in place that protect your personal data against unintended or unlawful destruction, loss or change. These measures also protect your personal data against unauthorised sharing, leakages, abuse or other processing contrary to applicable law.
We regularly monitor our systems to find possible vulnerabilities and attacks. However, we cannot guarantee the security of the information you send to us. There is no guarantee that access to data cannot be obtained and that it cannot be disclosed, changed or destroyed in a breach of our physical, technical or administrative security measures.
6.2 Processing authorisation
Processing of your personal data is made to perform the user agreement and to comply with Karnov Group's legitimate interests.
Karnov Group processes the information provided by you or your employer to Karnov (see sections 1.1 and 1.2) for the purpose of performing the user agreement.
Karnov Group processes the information generated by your use of our services and data collected through cookies and from your device (see sections 1.3, 1.4 and 1.5) based on legitimate interests that exceed your interest that Karnov Group processes the data. The legitimate interests are for business purposes, marketing, IT security, communication and development.
6.3 Cross-border data transfer
We keep and use your data in Denmark and in the EU/EEA. We do not transfer your data outside Denmark and the EU/EEA.
Your data is stored on our servers in Denmark, except for your contact data which is stored on servers in London and Frankfurt. Please note that our other suppliers for the services of Karnov Group can access your data as described in section 3.3.
6.4 Contact information
If you have any questions or complaints about this policy, you can contact us at kundeservice@karnovgroup.com. or on 3374 0700.